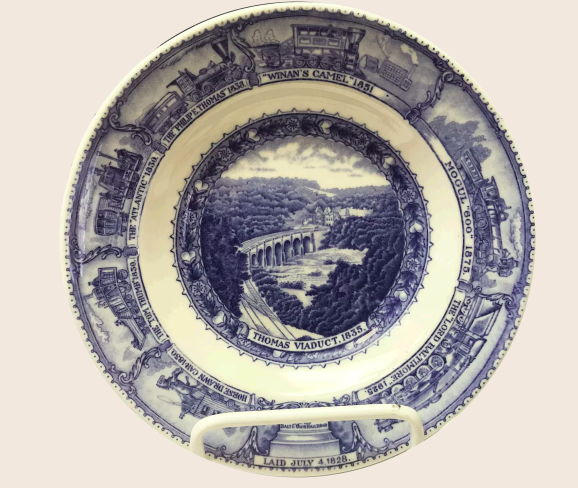 The plate above, housed in Ellicott City's historic B&O Railroad Station Museum is a beautiful example of the famous B&O Blue dining china.
The original distinctive deep blue-colored Colonial dining-car china was designed by Olive W. Dennis, a Cornell University-educated civil engineer, for the B&O's 100th anniversary in 1927.
Dennis began her career in 1920 in the railroad's engineering department, designing bridges, and a year later, was reassigned to a new position as a research engineer whose main assignment was improving the experience and creature comforts for those traveling on the railroad's passenger trains, as well as supervising passenger-car design. In designing the B&O's china, which features Maryland scenes, she turned to the blue-and-white English Staffordshire pattern for inspiration.
( SOURCE: Baltimore Sun | 11.21.2019 | Frederick N. Rasmussen )