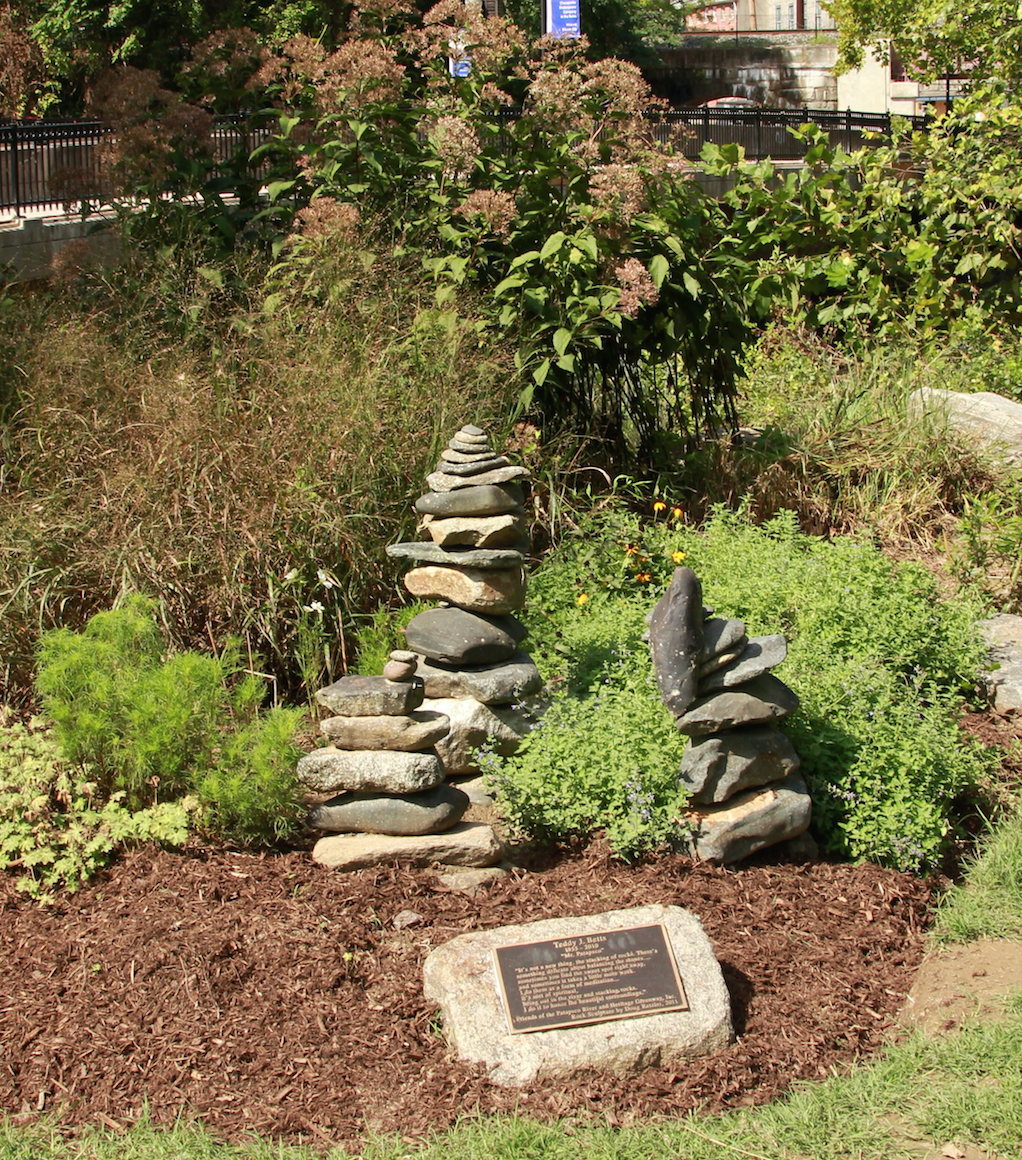 The Oella & Ellicott City Entrance Garden started out as a neglected piece of land that was overrun by invasive plants. In 2008, to honor the Oella community's bicentennial, a Maryland Home & Garden Pilgrimage was held in the historic mill community. After the successful event, funds were available to install a largely native plant garden at the corner of Oella Avenue and Frederick Road.
After a handful of stormwater floods, including a flood of the Patapsco River in April of 2014 and the flood that occurred on the 30th of July last year, the garden still continues to grow. The floods uprooted plants from the banks and left the ground covered in silt, but under the leadership of Paul Farragut of Patapsco Heritage Greenway, and with help from Maryland Master Gardeners and community volunteers, the garden has been replenished with native plants, including a designated Monarch Way Station to attract pollinators.
We hope you'll stop by and visit the garden. Take a photo and post it #OellaGarden.   Stay tuned for Part II and III of the story!