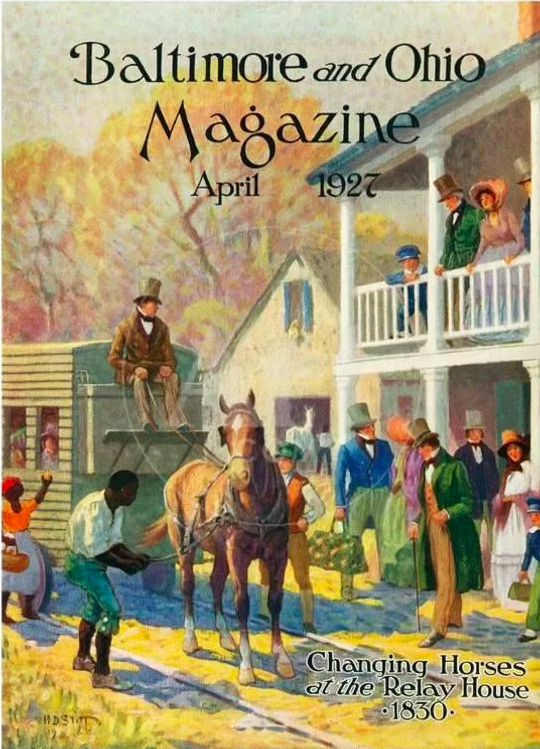 Changing Horses at the Relay House
This painting by artist Hobart D. Stitt graced the cover of the April issue of the B&O Magazine in 1927. Entitled "Changing Horses at the Relay House" it depicts the arrival of a horse-drawn rail coach at Relay House–the first hotel used by the B&O Railroad.
Before railroads horse-drawn coaches carried passengers between Baltimore and Washington and the roadhouse, at the tracks was where the exhausted horses were changed out for fresh ones to finish the final 6 miles to Ellicott's Mills, hence its name.
The Relay House was originally a 3-story, 32-room frame structure that served as a hotel, restaurant, tavern, and train station. The stables behind the building housed the horses.
Born in Hot Springs, Arkansas, Mr. Stitt studied at the St. Louis Academy of Fine Art, the Pennsylvania Academy of the Fine Arts, and in Paris. Among his teachers were Fred Wagner, Robert Spencer, and Howard Pyle. Stitt lived in Pikesville, Maryland, and specialized in landscapes and equestrian subjects.