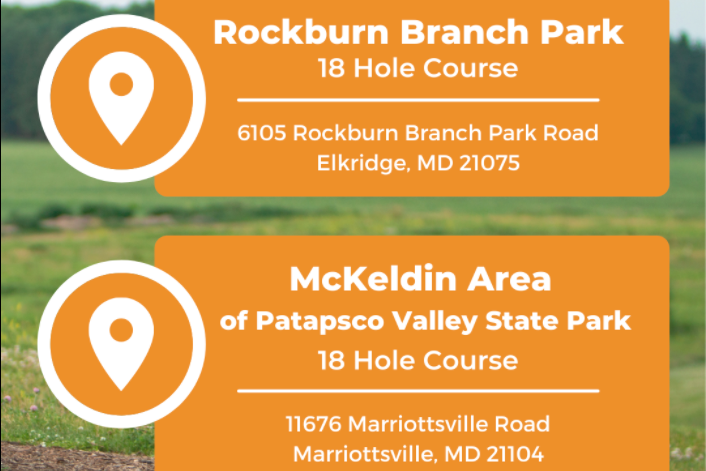 Disc Golf is a sport with rules similar to golf. Players throw a flying disc at a target area marked by a basket. Disc Golf courses usually have 9 to 18 holes. To complete a hole, the player tallies the number of throws it takes to reach the basket.
Like golf, the goal is to complete the hole with the fewest number of throws. There are two 18-hole courses located in the Patapsco Valley. One is located at the Rockburn Branch Park in Elkridge and the other is at the Mckeldin Area of Patapsco Valley State Park in Marriottsville.
Bring your own discs and enjoy the scenic woodlands along the course. If you would like to play Disc Golf competitively, look into local tournaments played at Patapsco Valley State Park.
Additional Resources