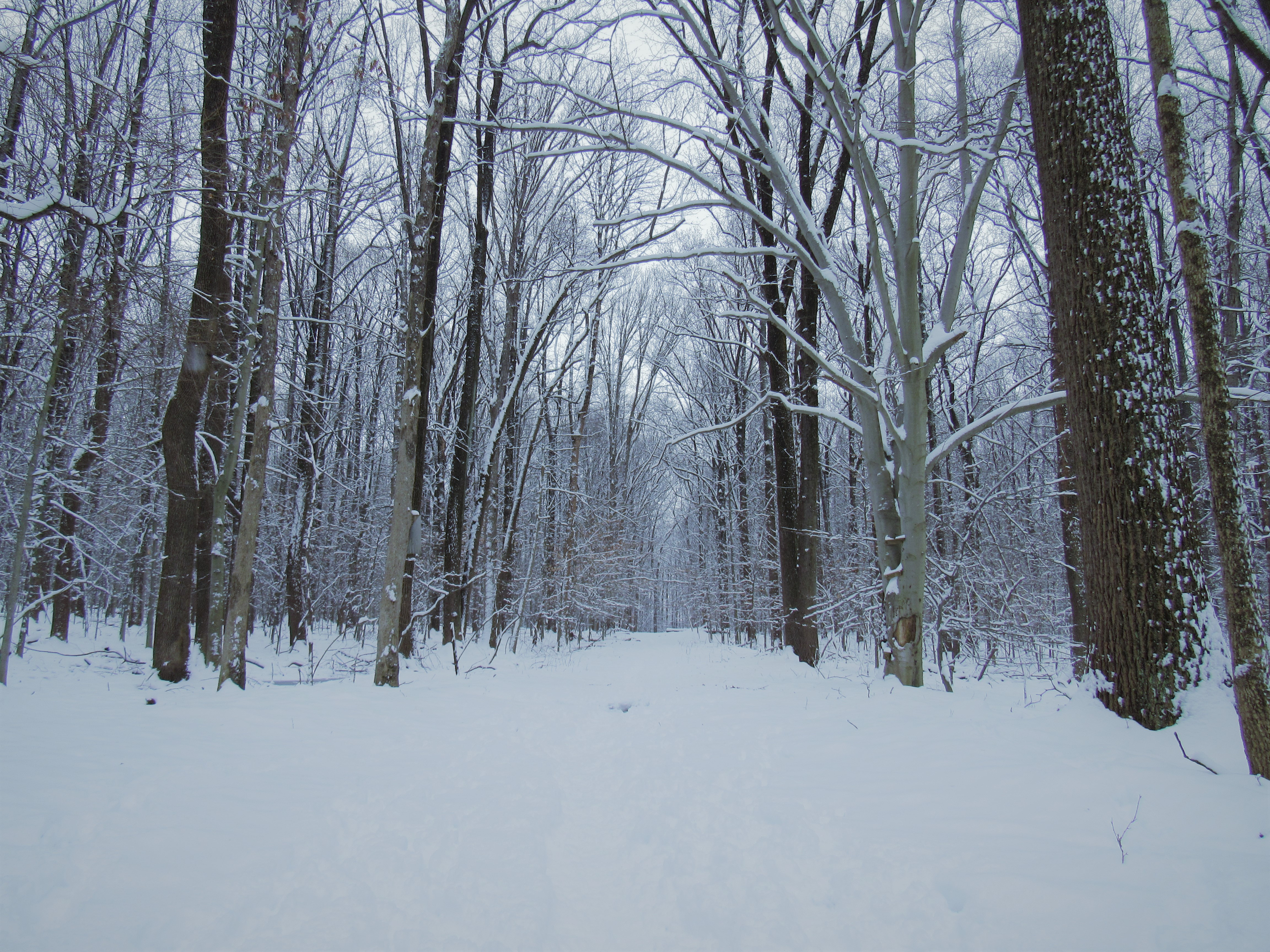 Cold Weather Hiking
The hiking season is usually seen as stretching from Summer to Fall, and there's no arguing against a day on the trails on a beautiful Summer day.  That being said, it would be a mistake to count out cold weather hiking.  Sure, cold weather hiking requires a little more preparation and planning, but it can offer views you cannot find in Summer and some much needed outside time to break up the cold months.   Without foliage in place blocking the sights you can find your favorite trails transformed with completely new views!  Seasonal Affective Disorder is a real problem this time of year, especially with the typical cold rain of Maryland.  One of the best ways to combat S.A.D. is getting outside and getting more sunlight, and what better way to do that than with a hike in the Patapsco Valley?
Before you hit the trail there are a couple things to keep in mind for hiking in the Winter months:
Ice:
Watch for ice on paths, it can often be hard to see at first glance but be careful about stepping on any wet surface while on the trails.
What to Wear:
Wearing a couple warm layers of clothing helps keep you adaptable, allowing you to warm up and cool off as necessary.  Covering extremities like hands and ankles can also make a big difference.
It's also important to keep kids warm while outside and moving past traditional coat and pants can help.  Full waterproof suits are available for kids of all ages and can make a noticeable difference keeping them warm and dry out in the woods.
Don't forget to bring post hike wear. Treat yourself to some warm dry clothes for when you finish your hike, especially if it's wet or raining outside!
Bring Snacks:
Hiking in cold weather burns more calories because your body is regulating your temperature (making it great exercise!) so remember to eat something before setting out or bring a snack for energy.
Highlighted Trail: Rockhaven/Mill Race Loop
The Rockhaven/Mill Race trail loop is a beautiful little excursion for the winter months.  Bare trees give way to fresh views of the Patapsco as you hike down and along the ridgeline of the valley.  This particular loop is just under 2 miles and has some steep terrain at parts, although the area has many alternate paths allowing for shorter hikes or more gradual hills.  Parking at the blue marker is very limited so keep that in mind if you are going at a peak hiking time.
Trail Photos: