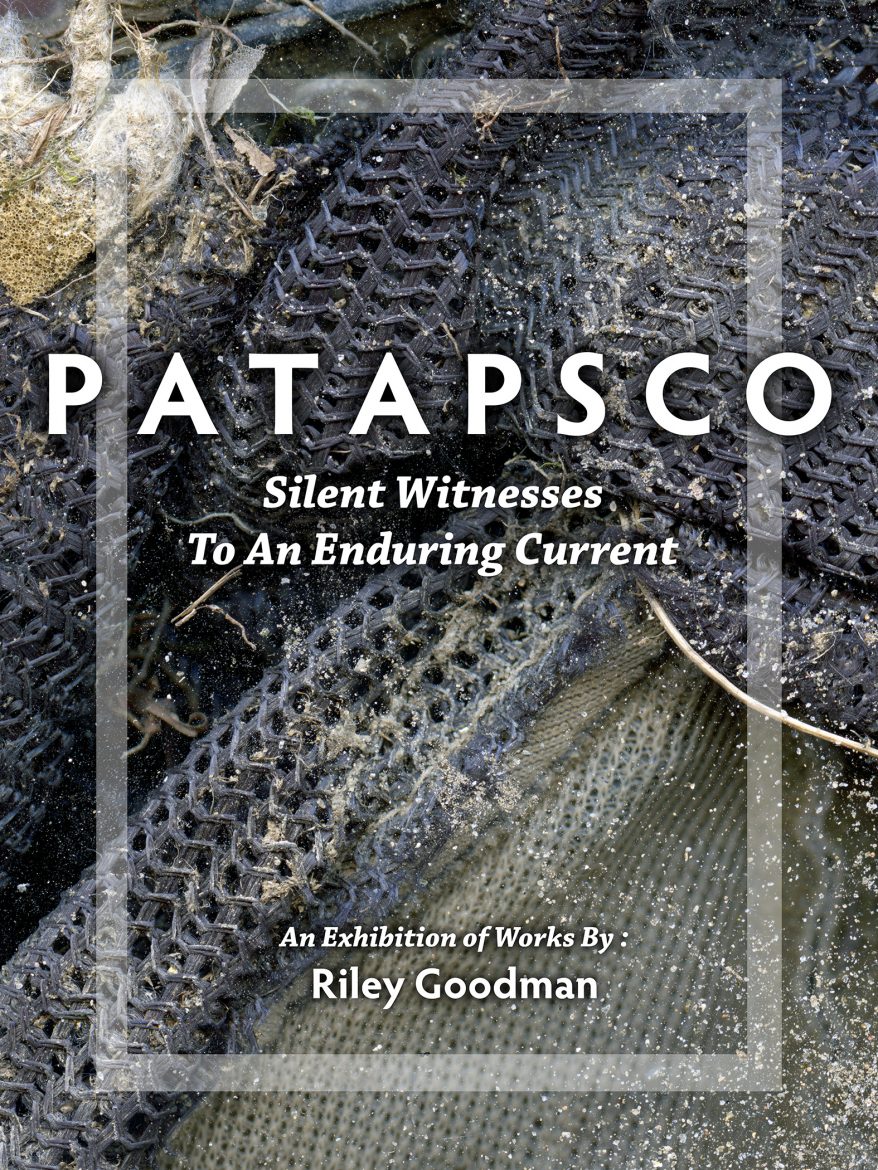 Patapsco: Silent Witnesses to an Enduring Current by Riley Goodman
New Art Exhibit to Open As Part of Ellicott City's Flood Commemoration Anniversary
Ellicott City, MD — The Patapsco Heritage Greenway will join Howard County Historical Society to present Patapsco: Silent Witnesses to an Enduring Current by artist Riley Goodman at the Museum of Howard County History in Historic Ellicott City. The new exhibit will open Saturday, July 29 in conjunction with Ellicott City's Flood Commemoration Anniversary and run through the end of September. The Museum of Howard County History, located at 8328 Court Ave. in Ellicott City, is free to the public and open Friday to Sunday, 1 to 5 pm.
Patapsco is a body of archival, photographic, and sculptural works anchored by the artist's relationship with the Patapsco River Valley. The series, which was inspired in the aftermath of the 2016 Ellicott City flood, works to illustrate a narrative through recovered objects, places, and stories that have endured the passage of time. Goodman's work seeks to expose history that is hiding in plain sight. Each piece strives to contribute to the larger story of the historically rich Patapsco River Valley and the ways it has nurtured and shaped the artist.
Goodman is a photographer and multimedia artist currently studies in Richmond, Virginia. Raised in Catonsville, Maryland, and surrounded by the presence of the Patapsco River Valley, Goodman uses his personal history as an influence for his work which focuses largely on creating narratives inspired by American history, cinema, and literature. As a practicing historian, the symbolism of subject matter is of major importance in his works. Each creative decision is based on research that presents his subject matters as silent witnesses to the progression of time. Goodman juxtaposes archival imagery, artifacts, and ephemera from his personal collection to create new imagery inspired by topics ranging from familial stories to American folktales.
Goodman is a rising senior at Virginia Commonwealth's School of the Arts and currently interns at both the Smithsonian Institution's National Portrait Gallery and Howard County Recreation and Parks' Heritage Division. His research project at the National Portrait Gallery focuses on the Frederick Hill Meserve Collection of glass plate negatives from the Matthew Brady Studio. At Howard County Recreation & Parks he concentrates on the historic timeline of the Patapsco Female Institute and the subsequent uses of the site.
Patapsco is sponsored by Indigo Ink Digital Printing