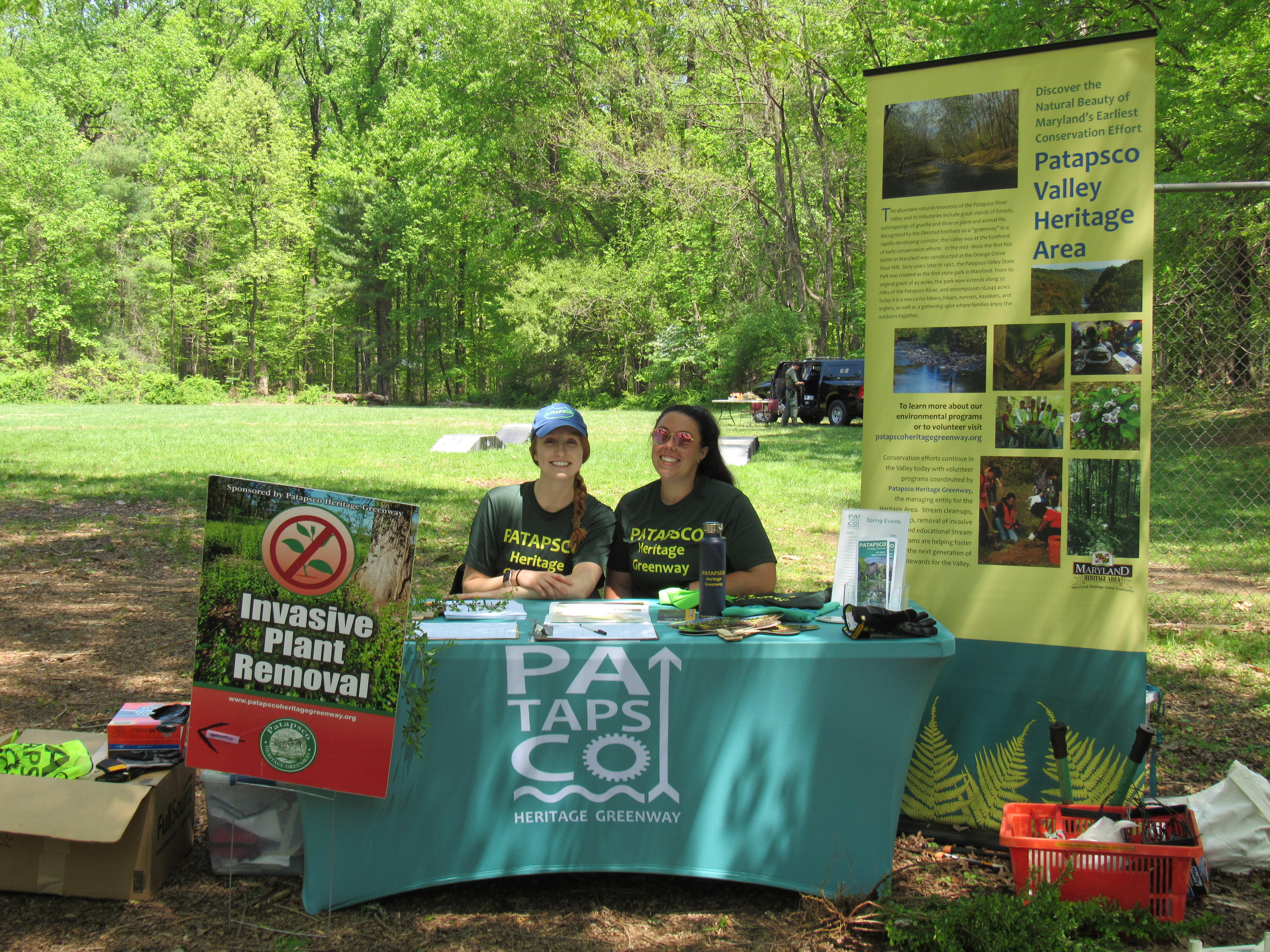 PHG is hiring seasonal event assistants for our Environmental Stewardship Program!
Are you passionate about the environment? Do you love being outside and working with volunteers? The Patapsco Heritage Greenway, Inc. (PHG) is recruiting seasonal part-time program assistants to help manage volunteers and run watershed stewardship activities including stream cleanups, invasive species removals, tree plantings, and educational activities. Each year, PHG manages over 1000 enthusiastic volunteers in activities designed to protect and restore the Patapsco watershed. Seasonal activities are held predominantly during spring and fall weekends and may require occasional weekday or summer engagement. Activities occur at different sites throughout the Patapsco River Valley. Required documentation or correspondence for each activity may be conducted on site, home and/or at the PHG office. Take a look at the job posting below and apply by Friday, September 13th for consideration.
Event Assistant
Part time/Seasonal, Non-Exempt, 5-15 hours per week in season (days per week, specific hours TBD)
 Summary of Job Description: With the coordination of the Program Manager and Program Coordinator, staff stream cleanups, invasive plant removals, tree plantings, tree maintenance and other programs. Event Assistants may also be required to assist or lead workshops and education programs. Weekends and some weekdays and/or evenings required. Compensation: $15 per hour commensurate with experience.
Minimum Qualifications: Demonstrated interest and experience with environmental stewardship and/or fieldwork. Motivated, flexible, confident, problem solver with an ability to work on a team.
 Skillsets We Are Seeking:
Candidates with environmental stewardship, education, and/or field experience.
Bi-lingual candidates.
Candidates with experience leading volunteers and a demonstrated ability to interact positively with participants of all ages and backgrounds.
Candidates with strong organizational and interpersonal skills.
Candidates with good judgment, the ability to make timely and sound decisions, and confidence in public speaking and directing volunteers.
Candidates with access to email or a phone to receive updates, communicate with the environmental team, and take and share photographs.
Candidates with the ability to lift at least 25 pounds.
Candidates with a driver's license to help transport equipment and materials as needed.
Candidates with certification in basic first aid and CPR.
*We understand that there will be no single candidate who encompasses all of these skillsets and we encourage applicants who have one or more of these skillsets. *
Duties and Responsibilities
Assist with pre-event work; including supplies preparation and transportation to site.
Assist with event work; including registration of volunteers, supervision and leading of volunteers, help volunteers with specific hands-on tasks specific to that event, help staff collect data, photographs, and other documents as needed.
Assist with post-event work; including help clean and store equipment, upload photos and other data, complete reports and other paperwork as needed.
Represent the organization at educational events.
Speak articulately about organization goals.
Attend staff meetings as required.
Other duties as assigned.
For questions or more information about these positions, please email our Program Manager, Hannah Zinnert, at hzinnert@patapsco.org.
To apply, please email a resume and cover letter by September 13th to hzinnert@patapsco.org