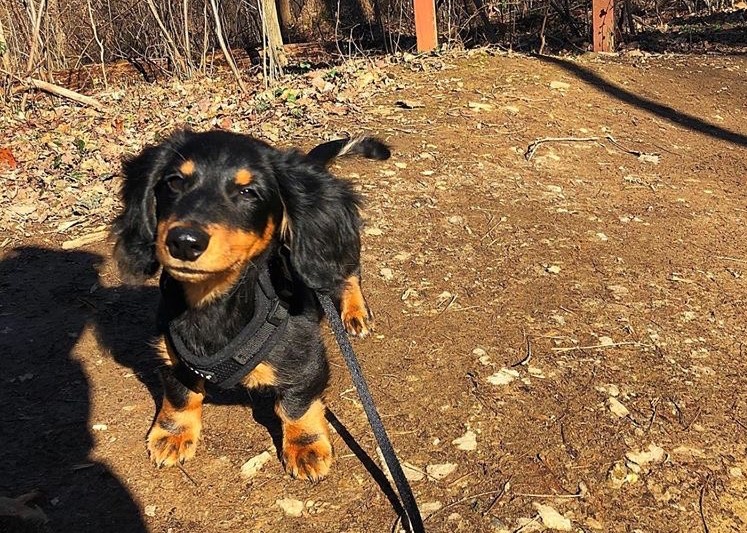 [vc_row][vc_column][vc_column_text]Hi Patapsco Pups and owners!  PHG is conducting a campaign in Elkridge to help reduce the amount of petwaste that reaches our waterways.  As a part of this program we will be blogging about some common misconceptions and myths surrounding petwaste and how to take care of it.  This time we will joined by Baxter the Patapsco Pup to talk about rules and regulations involving you and your furry friend in Patapsco Valley State Park.[/vc_column_text][vc_single_image image="11474″ img_size="large"][/vc_column][/vc_row][vc_row][vc_column][vc_column_text]Patapsco Valley State Park is a popular place to spend some quality time with our #PatapscoPups.  With an extensive trail network, and even more fun smells, its easy to see why owners and pups alike enjoy visiting PVSP.  It is important to remember a few basic rules when bringing your furry friend along to help keep the trails enjoyable for everyone.[/vc_column_text][vc_row_inner][vc_column_inner width="2/3″][vc_column_text]
Leashes: Not just your dog's fashion accessory
We understand that many dog owners have very different levels of comfort and training with their dogs.  Some have well behaved older pups who are perfectly content to saunter along at their owners side on walks.  Others may be dealing with a young pup who lunges at everything that moves.  This often leads to varying opinions on when and where dogs need leashes.  Unfortunately not all factors surrounding dogs in a park can be accounted for when visiting.  Owners can not be aware of every person nearby who may be uncomfortable near dogs, or if there is something that will cause even the most well trained pup to go running (looking at you, barbecue chicken).
A leash can also be important to protect your dog from other dangers.  If a wild animal felt threatened and attacks your furry friend having them on a leash can save their life![/vc_column_text][/vc_column_inner][vc_column_inner width="1/3″][vc_single_image image="11477″ img_size="large"][/vc_column_inner][/vc_row_inner][vc_row_inner][vc_column_inner width="1/4″][vc_single_image image="11479″ img_size="full"][/vc_column_inner][vc_column_inner width="3/4″][vc_column_text]
Scoop The Poop
Another rule for dogs in PVSP that has some differing opinions is something we have spent a lot of time talking about: poop scoopin'!  For a quick recap, remember that pet waste is harmful to our waterways and local environment.  It is important to pick up after your dog every time to keep this contaminant our of our water.  If you want to read more on why its best to throw the bag in the trash click here.  If you are interested in why dog waste is a problem and wild animal waste is not, click here.
Unfortunately, pet waste stations in PVSP are few and far between, due to the "Pack in, Pack out" policy.  To prepare for this, make sure you bring your own poop bags on hikes.  We also recommend using one of our Patapsco Pup Doo Doo Tubes!  They clip on to leashes and can hold several used dog bags with a closed lid to help keep your walk smelling fresh and clean.
[/vc_column_text][/vc_column_inner][/vc_row_inner][vc_row_inner][vc_column_inner width="2/3″][vc_column_text]
Registration and Vaccination
Getting your dog registered with the county and keeping them up to date on vaccinations are key to protecting your pup from numerous threats.  These become even more important when bringing your dog to the park.
The unfamiliar terrain and plethora of new stimulus in the park can make it all too easy for dogs to get separated from their owners and lost.  Having your dog registered with the county will make it much easier to locate your dog and return them safely, especially if they are found by someone else such as a park ranger.  Hopefully this never happens to our beloved pups, but it pays to be prepared anyways!
Another thing to keep in mind when visiting PVSP is making sure your pup is up to date on all required vaccinations and shots.  While it is important to maintain these vaccinations already, your dog can be exposed to numerous sources of disease that they might not encounter in the limited/sheltered space at home.  With an increased chance of encountering ticks, and (hopefully not) rabies infected animals, it is all the more important to immunize your dog from these dangers.
[/vc_column_text][/vc_column_inner][vc_column_inner width="1/3″][vc_single_image image="11480″ img_size="full"][/vc_column_inner][/vc_row_inner][/vc_column][/vc_row][vc_row][vc_column][vc_column_text]For additional information or questions about pets in Patapsco Valley State Park, check out the DNR website here.[/vc_column_text][/vc_column][/vc_row]