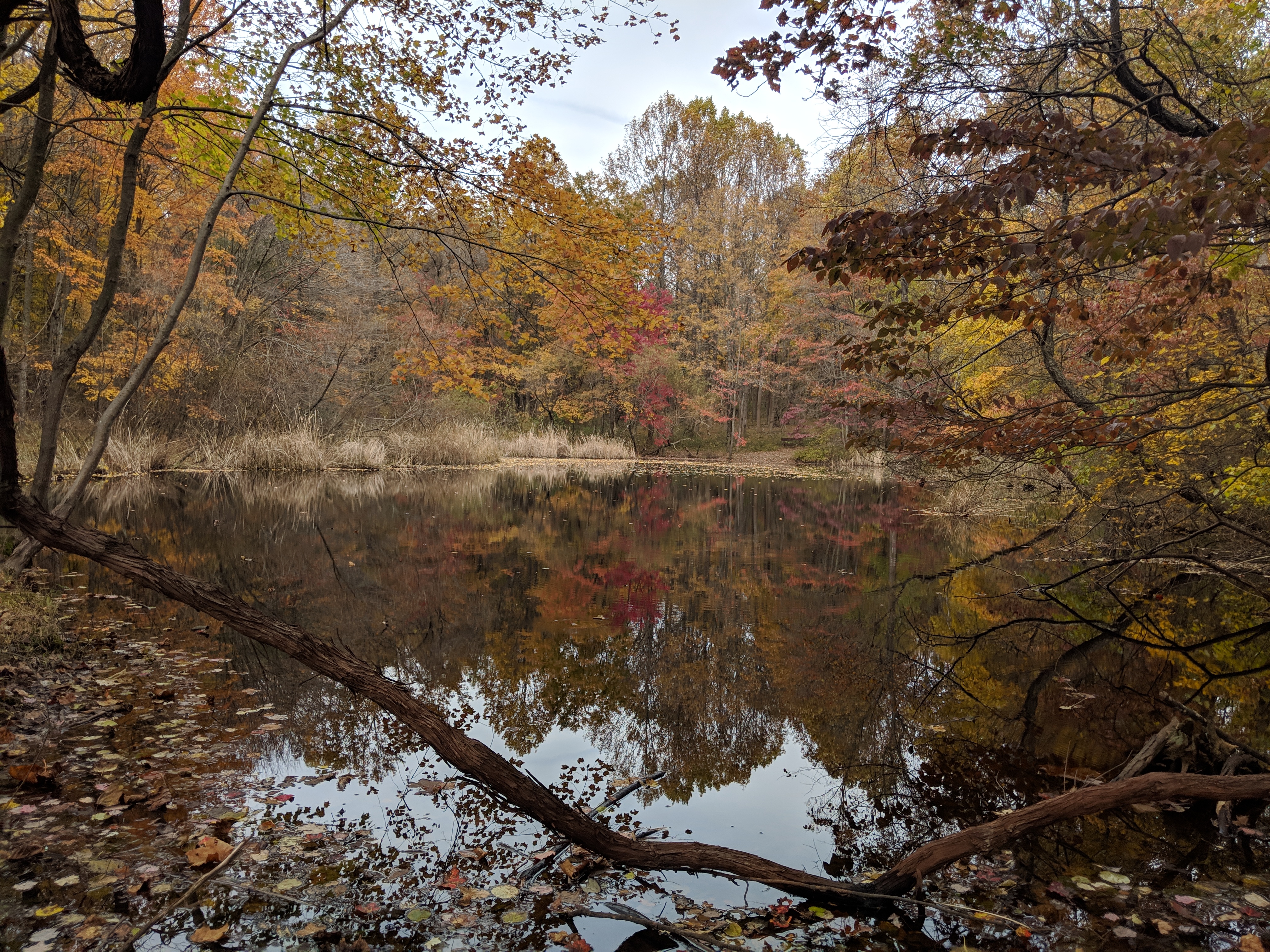 Random Acts of Hiking
It is all too easy to treat your time in nature the same way we treat the rest of our life: scheduled and planned for.  When we go out for a hike on the weekend we pick a time to get to the trail, how long we will be out there, etcetera, etcetera.  Of course, some amount of planning is a good thing, its important to look ahead and be prepared for emergencies.  But all this can create a barrier between us and our Patapsco Valley, once hiking becomes an "event" in our minds, we only look for it in the large time slots on our calendars, when we could be tapping into it much more often.
Most hikers are familiar with the plethora of benefits that accompany time outdoors, stress reduction, benefits to mental health, and of course benefits of exercise (Click here for more info!).  When we restrict our time outside to certain slots in our weekends we cut ourselves off from these benefits for no reason.  This may not apply to everyone, but there are many of us can find small blocks of time from 20 minutes to an hour in our routine schedule that could be used to get outside.  Whether its making a stop on your drive home, a detour while running errands, or just a quick trip out when you get the chance, you may be surprised how much it can improve your day.
Highlighted Trail: Peaceful Pond Trail
The Peaceful Pond Trail is perfect for a small dose of nature in a short amount of time.  The trailhead is located in the parking lot of PVSP Headquarters so there is no fee to access the trail (helpful if you aren't sure how much time you are going to invest in your hike).  It is also conveniently right off route 40, making it easy to drive to, or maybe even along your commute!  The trail follows a short loop out and around a small pond, true to its name, a generally quiet restful place.  The whole trail is relatively flat and stays close to the starting point, making it easy to stick to your time restrictions.   However; should you enjoy yourself and wish to continue your hike, there is a connection to the adjacent Ole Ranger Trail.
Trail Photos: