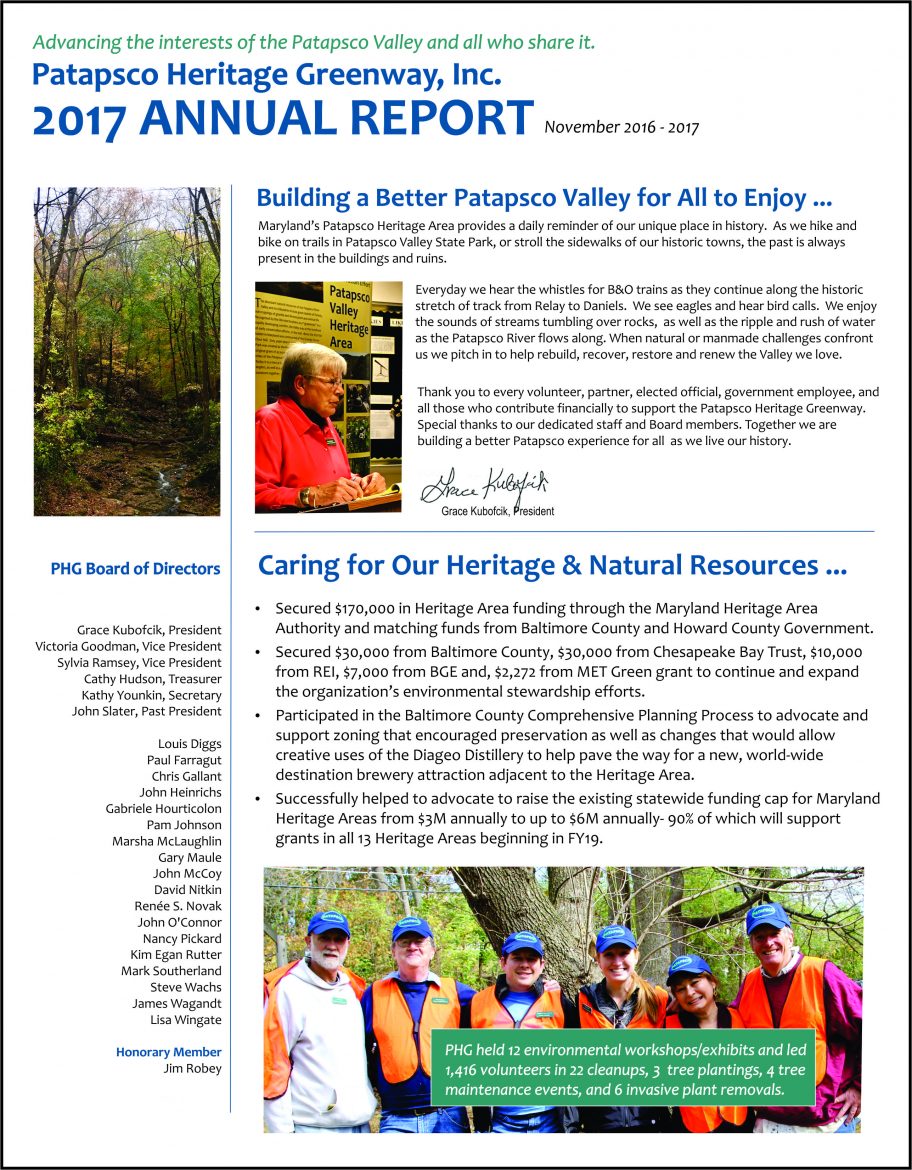 Patapsco Heritage Greenway 2016-2017 Annual Report
Maryland's Patapsco Heritage Area provides a daily reminder of our unique place in history. As we hike and bike on trails in Patapsco Valley State Park, or stroll the sidewalks of our historic towns, the past is always present in the buildings and ruins.
Everyday we hear the whistles for B&O trains as they continue along the historic stretch of track from Relay to Daniels. We see eagles and hear bird calls. We enjoy the sounds of streams tumbling over rocks, as well as the ripple and rush of water as the Patapsco River flows along. When natural or manmade challenges confront us we pitch in to help rebuild, recover, restore and renew the Valley we love.
Thank you to every volunteer, partner, elected official, government employee, and all those who contribute financially to support the Patapsco Heritage Greenway. Special thanks to our dedicated staff and Board members.
We hope you will read our ANNUAL REPORT for 2017 to learn more about how we are building a better Patapsco Valley TOGETHER!