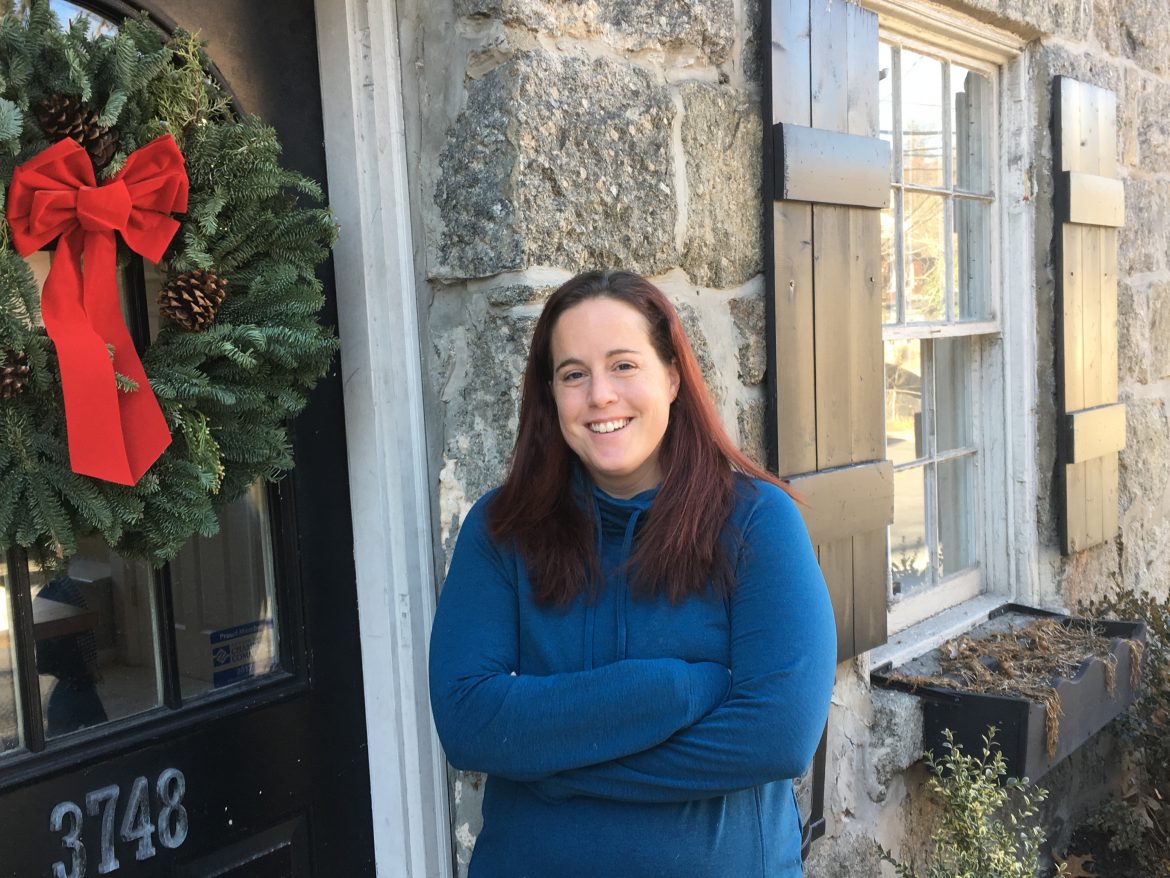 PHG Board Selects Lindsey Baker as New Executive Director
 Ellicott City, MD – The Board of Directors of Patapsco Heritage Greenway (PHG) is pleased to announce its selection of Lindsey Baker as the organization's new Executive Director. Ms. Baker comes to PHG following nine years as the Executive Director of the Laurel Historical Society. During that time she significantly raised organizational endowments, and increased income for special events and fundraising campaigns.
In announcing the selection Board President Grace Kubofcik stated, "Ms. Baker's background uniquely positions her to assume this post. She understands the world of community engagement from her work as the Executive Director of the Laurel Historical Society and that is of utmost importance to our organization. We believe she has the perfect combination of skills and passion to take both the organization and the Patapsco Valley Heritage Area to the next level. We are excited to have Lindsey join us in our endeavor to tell the story of the Valley"
In accepting the position Ms. Baker stated, "In my experience, I have found that the strength of an organization comes from working collaboratively with others and the possibilities in the Patapsco Valley seem endless. I am excited to learn about the opportunities to foster relationships and help bring together diverse resources to further the mission of PHG."
Baker will officially begin in her new role on January 15, 2018. She will work directly with the board of PHG to advance the organization's goals of serving the Patapsco Valley into the future. Baker succeeds PHG's first Executive Director, Mary Catherine Cochran, who held the position from 2015-2017.
The Patapsco Heritage Greenway manages the Patapsco Valley Heritage Area, one of Maryland's 13 certified Heritage Areas. The Heritage Area encompasses parts of Baltimore and Howard counties. The Patapsco Heritage Greenway, Inc. is dedicated to preserving, protecting, interpreting and restoring the environment, history and culture of the Patapsco Valley between Daniels and Elkridge, Maryland.