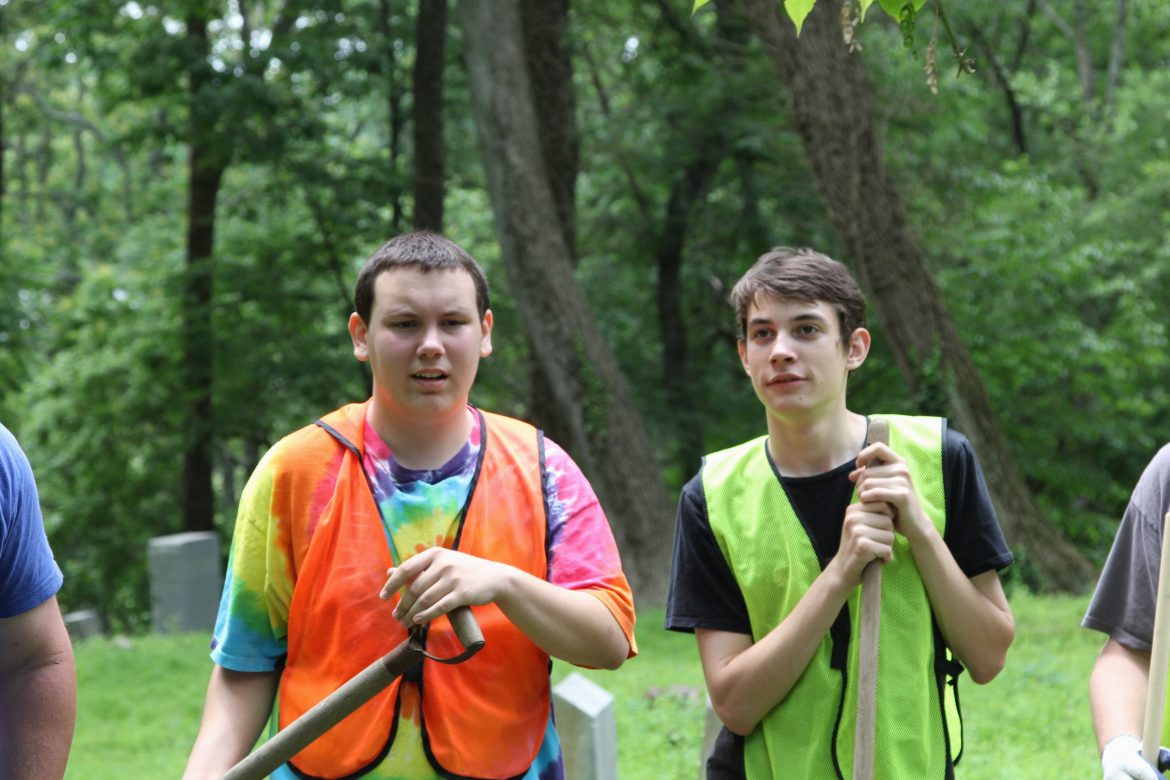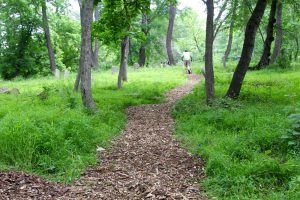 On Saturday, June 3rd, several scouts and adult leaders from Troop 764 in Halethorpe, Maryland, as well as volunteers from the Patapsco Heritage Greenway, participated in an Eagle Scout service project for seventeen year old,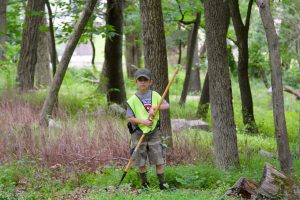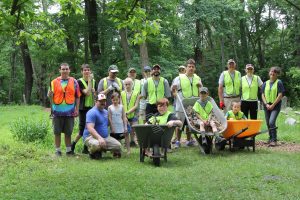 Luke Rau.  The project consisted of creating access paths through Oella Historical Cemetery, mulching them in for beautification and to prevent weed growth.  Through a lucky stroke of timing, the project coincided with National Trails Day!
Over the past several months, Luke has planned and coordinated for the execution of his project, which he hoped would enhance the greater Patapsco area.  As a nearby resident in Halethorpe, Luke was inspired when he saw how the local area came together to serve after the devastating Ellicott City flood in 2016, and wanted to find his own way to help.  Through the process, Luke has learned valuable lessons as he coordinated with several community-based organizations, and was able to secure important donations of materials, such as mulch.
As the project reached its successful completion, 654 feet of trails had been laid out in the cemetery, with approximately 14 cubic yards of mulch spread throughout the path system and in the area surrounding the gateway on Rest Avenue.  Previously, the area was difficult to navigate due to heavy weed growth, steep terrain, and the uncoordinated manner in which many of the plots were laid.  The cemetery now has a more inviting appearance, which will draw in more community residents to a site which provides a glimpse into the history of Oella and Ellicott City.  Furthermore, the trails create an important access system for future volunteers who seek to improve Oella Historical Cemetery.  
Eagle Scout is the highest rank in the Boy Scouts of America, a program for boys aged 11 through 17.  Young men are required to complete twenty-one merit badges, take on a leadership position within their troop, set an example for others by living by the Scout Oath and Law, and provide leadership in a community service project.  Some notable Eagle Scouts are Neil Armstrong, President Gerald R. Ford, Steven Spielberg, and Baltimore's own Mike Rowe.  
As he completes his final requirements, a culmination of years of learning and effort, Luke Rau has the goal of reaching the rank of Eagle Scout prior to returning to school in the fall.  He would like to thank all those who assisted in making this project a success