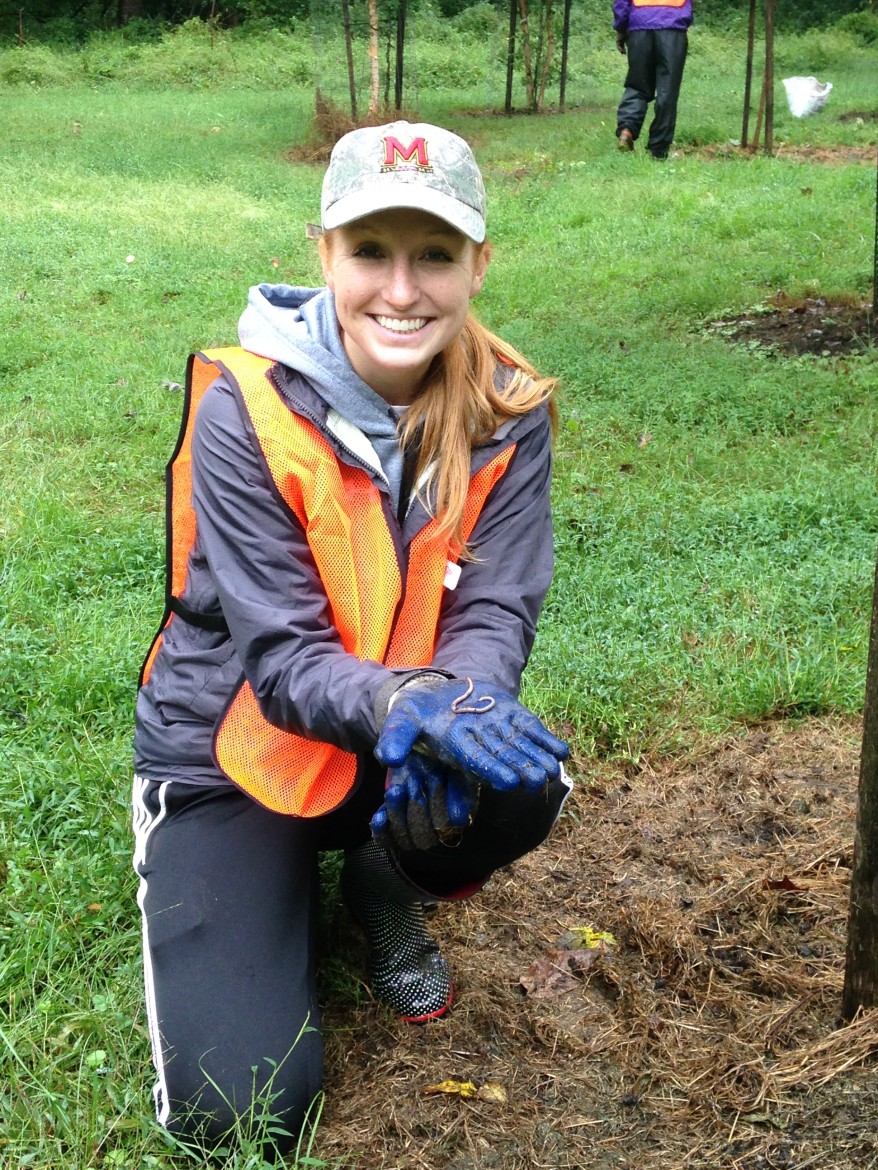 Patapsco Heritage Greenway would like to welcome Hannah Zinnert, our new Program Manager! Hannah will be overseeing the environmental stewardship and environmental education programs and will assist with other mission-driven programs and events.
Hannah comes to us from Frederick, Maryland. She graduated from the University of Maryland, College Park in the spring of 2015 with a degree in environmental science and policy and a concentration in biodiversity and conservation biology. While at UMD, she held internships at various research labs, volunteered at a wildlife rehabilitation center, gave campus tours to prospective students, and played on the women's club ultimate frisbee team. Once graduated, Hannah embarked on a year of service with the Chesapeake Conservation Corps. From August 2015 to August 2016, Hannah worked at Hood College's Center for Coastal and Watershed Studies. During her time at the Center for Coastal and Watershed Studies, Hannah conducted watershed health and water quality research, planned and implemented an environmental outreach conference, and assisted with environmental education programs.
When she's not at work, you can find Hannah hiking throughout Maryland's state parks, grabbing coffee or dinner with friends in Downtown Frederick, or working a weekend shift in the taproom at the Monocacy Brewing Company.